Village Club
Village Club – follow the Village Club on Coates village facebook for events information
We now have a fantastic, modern, new Village Bar.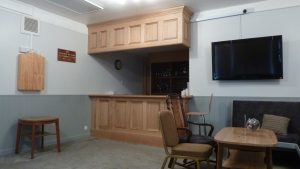 It is a cosy place to meet up with friends and neighbours, available to all residents on Friday and Saturday evenings and during village events.
We have a comprehensive wine list, a local guest ale each week, and a range of soft drinks.
Opening Hours
8pm to 11pm on Friday & Saturdays, and from 6pm on the first Friday of every month