Thames and Severn Canal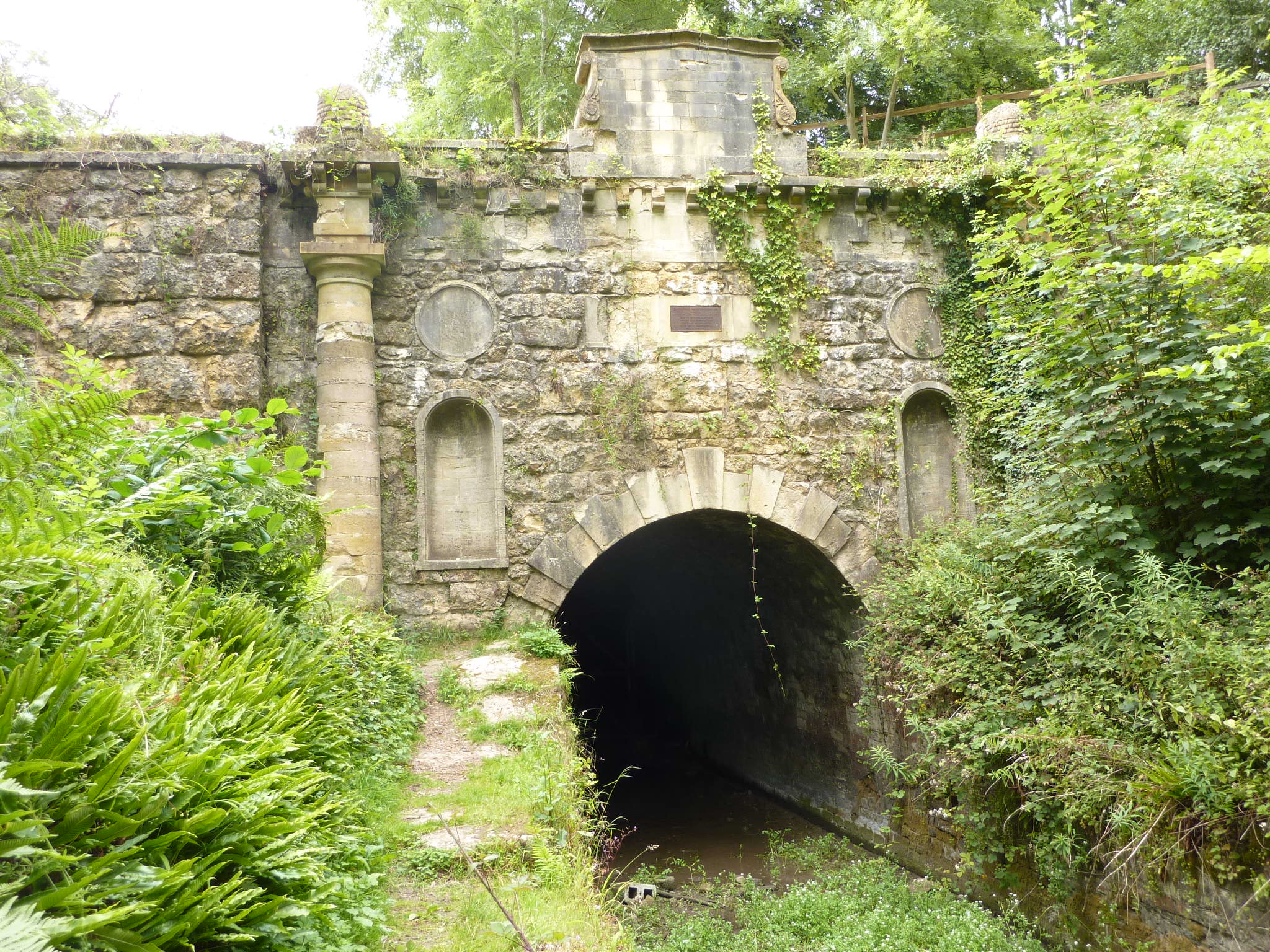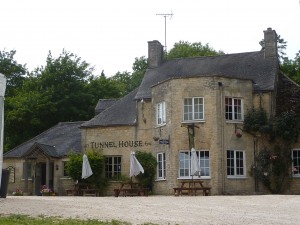 The Thames and Severn Canal, built in 1789, goes through Coates.  The canal is now disused but once joined with the Stroudwater Navigation (west of Stroud) to provide a link from the river Severn to the Thames (at Lechlade).
The Sapperton tunnel (3,817 yards long) was the longest tunnel in the country when it was opened (and still ranks 3rd longest). There is no towpath through the tunnel.
Entrances to the tunnel feature the Coates portal and the Daneway Portal (the latter near Sapperton).  The Coates portal is adjacent to the Tunnel House Inn, which was originally built primarily to serve men working on the tunnel excavations.  The building was gutted by fire in 1952 and rebuilt as a public house).
Restoration work on the waterway, which started in 1972, is managed by The Cotswold Canals Trust. The Coates portal was restored in 1977. Click on the following link (or copy & paste into your browser) to see a film from 1977 talking about the restoration of the canal tunnel entrance near the Tunnel Inn, Coates – a bit of village nostalgia http://stroudcommunity.tv/canals-archive-sapperton/