VILLAGE HALL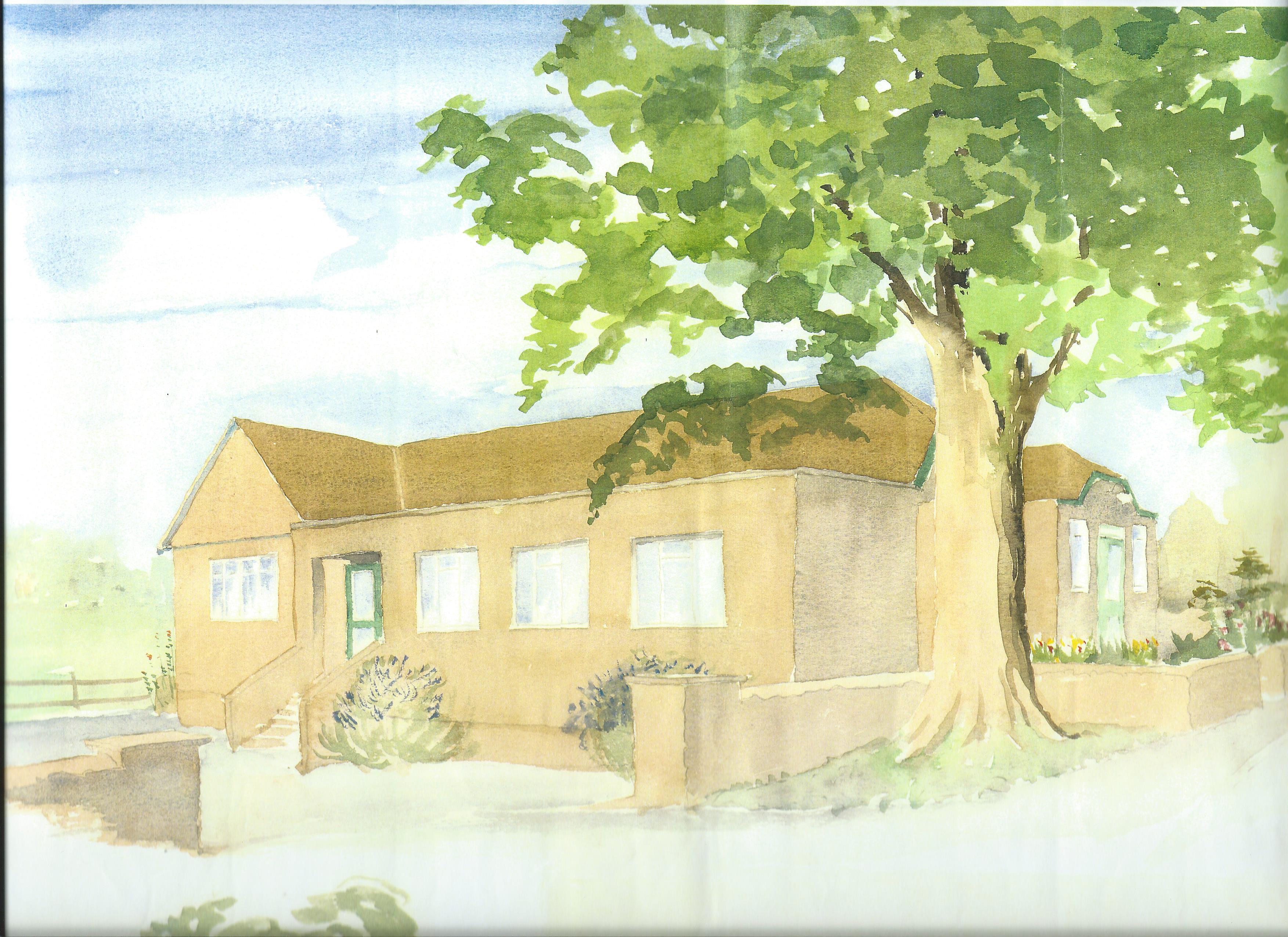 watercolour picture of the hall kindly donated by John Brook
Coates Village Hall is located in a pretty, rural setting in the heart of the village alongside a spacious car park. It is only 3 miles from the historic town of Cirencester.
There are two multi-purpose rooms available for hire including a modern club room with a fully equipped bar, which can now be pre-booked and manned by volunteer staff, and a main hall boasting a functional and recently renovated modern kitchen.
All rooms and toilets have disability access.
The main hall hosts several regular activities and can be booked for a variety of events and activities including – private parties, wedding and funeral receptions, christenings, sporting activities (yoga, pilates etc) in addition to professional workshops and business meetings.
AUDIO VISUAL
Coates Village Hall has just recently invested in a state of the art audio visual projector screen sound system in our main hall. It has been set up to be easily operated by all. The screen size – 3m x 3m -is operated electronically. Meetings, workshops, presentations and live streaming offer choices to both businesses and organisations as well as families for private hire for parties and special occasions and for Coates Cinema nights.
A loop system is built in for those with hearing difficulties.
WI-FI
Recently fitted wi-fi and upgraded heating and environmentally friendly lighting add to the attraction and comfort of this pleasant venue.
The hall hosts the village club on Friday and Saturday evenings.
Contact